Mr. January – Ryan Crowley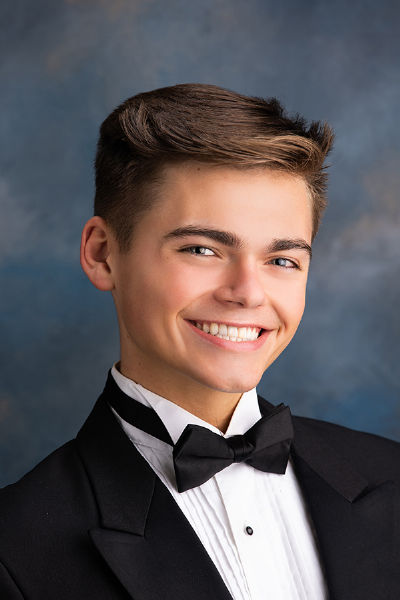 What is the charity you chose to represent?
"Stand Up to Cancer". This non-profit charity raises money to help cancer survivors. They also donate money to help cancer research while promoting the newest and most effective cancer treatments. My mom mom has been fighting cancer and it would be amazing to help her with her fight.
Why do you best represent WTHS?
I am very involved in the school and always put 110% into everything I do. Academically, artistically, and socially I am very involved. I also feel like I have close relationships with many people and am very kind to my fellow students.
What is your favorite pick-up line?
Wow, I've been blinded by your beauty. I'll need your name and number for insurance purposes.
If you could pick anyone beside yourself to win, who would it be?
I would love to see Marcus Glenn win. Marcus is so funny and kind to everyone and he has one of the biggest hearts.
Favorite food:
Chicken Fingers with French Fries
Favorite music artist:
SZA, Tate McRae, Khalid, Billie Eilish
What TV show/movie character are you most like?
Adam Goldberg from The Goldbergs. I know how to have fun but am also kind of nerdy. However, I'll always be there for my friends and family when they need me.
What teacher or faculty member has made the biggest impact on your high school career?
Senora Marioni and Mrs. Scardino. The two of them have been by my side through everything and have always supported my goals. They have been there when I needed to talk or when I wasn't feeling my best. I wouldn't be where I am today without them.
What is your go-to Wawa order?
Chicken Tenders, Mac and Cheese, and a warm cookie
What has been your most embarrassing moment at WTHS?
When I slipped on stage and almost hit my face on the floor in The Little Mermaid.
What is the first thing you buy if you win the lottery?
A house in Bermuda overlooking the ocean and the pink sands of Horseshoe Bay.
What has been one of the most memorable aspects of your high school experience?
Being involved in the shows at WTHS and playing volleyball. I have made some of my closest friends through these activities and these activities made me enjoy going to school.
If you could change one thing about the world you live in, what would it be?
I would make sure that the Shamrock Shake at McDonalds stays around all year long.
If you could live within the world of a TV show/movie, which would it be?
I would live in Bikini Bottom. Everyone is always so happy there and they are constantly living in the tropics. Also, I really want to try a Krabby Patty.
What advice would you give to underclassmen about high school? About life?
Participate in every activity and every event that you can. In a few years, you won't remember studying for a test or the score you got on it; you'll remember the dances and events that you participated in. These events make high school so much more fun, and it helps you make the best memories.
What are your plans and goals for after high school?
I plan on going to a four year college and majoring in Biology. I would love to then go to med-school and eventually become a doctor.
If you could only eat at one fast food restaurant for the rest of your life, which would it be?
Pancheros. They have EVERYTHING. #betterthanchipotle
Describe yourself in three words.
Fun-loving, creative, enthusiastic
What is something about you most people do not know?
I play competitive beach volleyball and compete in tournaments every weekend over the summer.
What has been the best part about being on Mr. WT?
I loved getting so close with so many different people. Mr. WT has brought the 12 of us together and we have all gotten very close. We formed bonds that will last a lifetime.