Mr. August – Marcus Glenn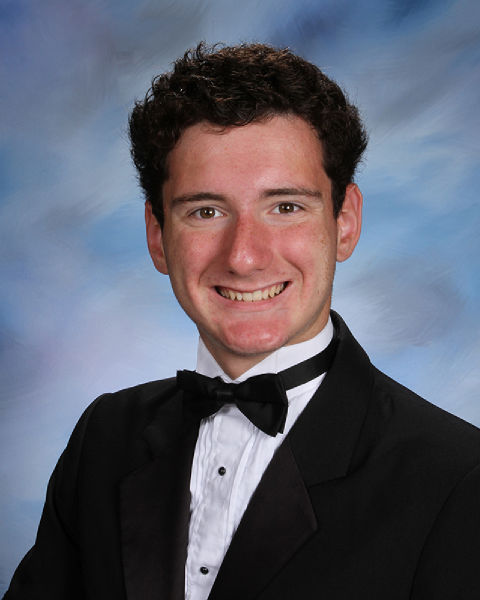 What is the charity you chose to represent?
Livestrong Foundation because they are a charity dedicated to providing resources and hope to people affected by cancer. I deeply admire their commitment to providing physical, emotional, and financial support to those battling cancer and the long-term effects of it. Livestrong Foundation makes a difference in the lives of thousands of people every day, and their mission means a lot to me.
Why do you best represent WTHS?
I continuously strive to set an example for my peers and school each day. I set the goal to be the best version of myself each day and to always reach for the stars. I also represent WTHS through my engagement and involvement in the clubs and programs that this school has to offer, and I would not trade my time, experience, or memories made for the world!
What is your favorite pick-up line?
"I ought to complain to Spotify for you not being named this week's hottest single."
If you could pick anyone beside yourself to win, who would it be?
My choice is extremely hard to decide. Each and every one of my fellow Mr. WT candidates are beyond amazing, iconic, and bright in every way. Furthermore, I am the luckiest kid in the world because I was given the privilege to perform amongst the greatest people and role models of Washington Township, so everyone is the winner in my heart!! If I had to pick the winner, I would certainly pick THE Sean Parchesky, as we have been very close since we were young, and we have swam together on the team throughout the years. He is extremely spirited, has the kindest soul, and always has a positive energy. He is very deserving of winning the competition and is the perfect example for everyone to strive to be like.
Favorite food:
Pizza, Chicken Tenders
Favorite music artist:
I might need to pull a name out of a hat for this one. TAYLOR SWIFT!
What TV show/movie character are you most like?
Ross Geller from Friends. We are both nerds who are constantly thinking about the future. We both also enjoy a rich inner world as well as sharing time with others.
What teacher or faculty member has made the biggest impact on your high school career?
I have had so many amazing, talented, and inspiring teachers throughout my years at WTHS, so it is super difficult to choose! Ms. (Frau) Graham, Ms. Comer, and Ms. Mason have always gone above and beyond for me every single day. I always knew when walking into their classes that they were always my biggest fan who always rooted for me, inspired me, and always gave it their all to help me whenever I needed an extra muscle!
What is your go-to Wawa order?
Garlic aioli mac & cheese, stuffed pretzel, salted white mocha.
What has been your most embarrassing moment at WTHS?
I was caught on YouTube during Business class sophomore year.
What is the first thing you buy if you win the lottery?
I would purchase every single seat in the entire stadium to a Taylor Swift concert and buy the best outfit so she can notice me and say, "Hello Mr. Perfectly Fine."
What has been one of the most memorable aspects of your high school experience?
Singing my heart out at the TWP Choir Pops concert every year. #twpchoirislife
If you could change one thing about the world you live in, what would it be?
I would end suffering of all kinds.
If you could live within the world of a TV show/movie, which would it be?
I would live in Friends. I could easily blend in and make myself the perfect utopia in style with the best friends, culture, energy, and live the life of a party which would never end.
What advice would you give to underclassmen about high school? About life?
Always be yourself, unapologetically, no matter what. There is nobody in the world like you.
What are your plans and goals for after high school?
I will attend Rowan University to major in Education & plan to earn a certificate in Special Education.
If you could only eat at one fast food restaurant for the rest of your life, which would it be?
Chick-fil-a. I physically cannot live without those waffle fries and the frosted lemonade.
Describe yourself in three words.
Resilient, conscientious, ambitious.
What is something about you most people do not know?
I have not missed a single day of school since 7th grade.
What has been the best part about being on Mr. WT?
The magic of spending these precious moments, connecting, and making memories that will last a lifetime and beyond with my amazing friends and Mr. WT candidates!!