Mr. October – Evan LeComte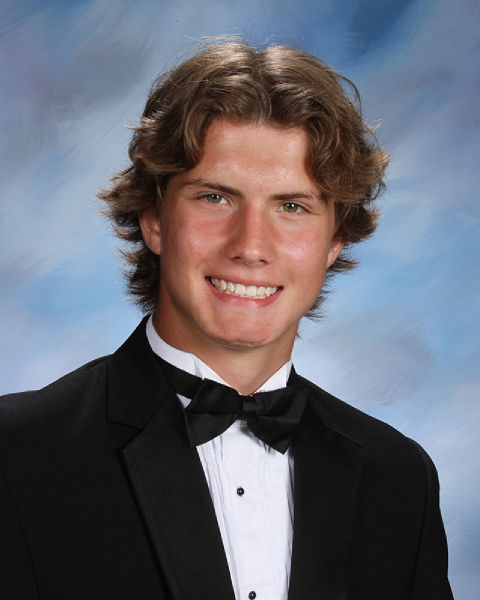 What is the charity you chose to represent?
Children's Hospital of Philadelphia (CHOP) because my mother works with these patients first-hand. She explained how the donations will greatly help the lives of those who are suffering in the hospital and give the kids a better life.
Why do you best represent WTHS?
I have created many bonds with my peers and teachers. I strive to be friendly to as many people as possible and would like to be remembered as a kind person after I graduate. I am also involved in the school, participating in many clubs and having the role of class officer.
What is your favorite pick-up line?
You're so beautiful that you made me forget my pickup line.​
If you could pick anyone beside yourself to win, who would it be?
Greg Price. Greg always has a smile on his face wherever he goes. He is very involved in the school and an all-around great person to represent Washington Township High School.
Favorite food:
I will never turn down a good slice of pizza.
Favorite music artist:
Although my favorite artist is always changing, it is currently Drake.
What TV show/movie character are you most like?
The character Finn from the show Adventure Time. Finn is very childish and outgoing. He is always trying to improve himself and just have a good time with his friends.
What teacher or faculty member has made the biggest impact on your high school career?
Mrs. Simpson. She has gone above and beyond in many ways to prepare me and many other students for life after high school and even life after college. Getting older is something that everyone is scared about, but thanks to Mrs. Simpson, I feel like I am ready for the next chapter in my life.
What is your go-to Wawa order?
Classic Italian hoagie, pizza combos, and a Reign energy drink.
What is the first thing you buy if you win the lottery?
A massive house on an island and just live there with my family for the rest of my life.
What has been one of the most memorable aspects of your high school experience?
My high school soccer experience was for sure the most memorable experience I had during my four years in the school. The bonds I made with my teammates are unforgettable and will last a long time. Some of my memories in high school were made in the locker room or on the field. Playing high school soccer is one of the best choices I have made in my life.
If you could change one thing about the world you live in, what would it be?
I would make everyone see each other as equals. No one is born better than another and therefore no one should be treated as less of a human. If people could just get along or even just try to be a better person, this world would be a much happier place.
If you could live within the world of a TV show/movie, which would it be?
Pokémon because I have always grown up playing the game and watching all of the movies, so I would be a pro if I lived in the Pokémon world.
What advice would you give to underclassmen about high school? About life?
Cherish the present. Don't hold onto the past or stress about the future. Enjoy the time you have now. Go to sports games, dances, fundraisers, etc. Don't graduate high school wishing you did more, do more now.
What are your plans and goals for after high school?
Attend Rowan University for four years and major in Finance.
If you could only eat at one fast food restaurant for the rest of your life, which would it be?
Pancheros. I could eat their burrito every day of my life and never complain.
Pancheros > Chipotle
Describe yourself in three words.
Friendly, outgoing, and caring
What has been the best part about being on Mr. WT?
Definitely spending time with all the other guys and attempting to dance the best we can. At first I thought it would be difficult to learn all of these dances, but all the guys on Mr. WT make it so much more fun and entertaining than I could have ever imagined.