Mr. September – Ian Piotrowski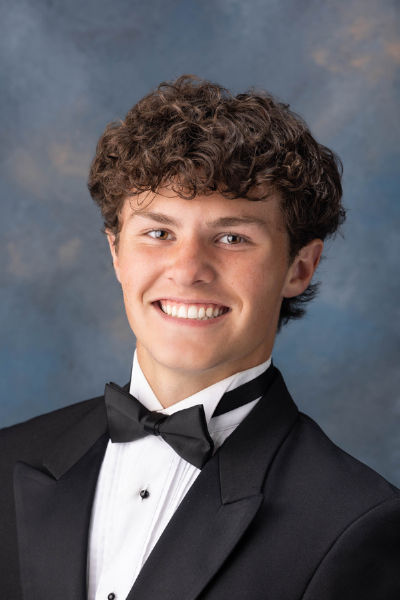 What is the charity you chose to represent?
Angel's Community Outreach because it is a local charity that raises money for kids who are less fortunate to receive things like back to school items, food on their table, clothes on their back, haircuts, and gifts for holidays and birthdays.
Why do you best represent WTHS?
I represent WTHS with my love for sports. I've always been a superfan of all sports and took over the school's student section this year. I painted my body every single game head to toe, created themes for the games, and helped rally hundreds of kids each game. I won most school spirit and hope I created memories that not just myself, but others will always remember.
What is your favorite pick-up line?
I want you to focus on the first 3 words.
If you could pick anyone beside yourself to win, who would it be?
Marcus Glenn because he is such a kind and caring individual who lights up every room he walks into.
Favorite food:
Chicken, rice, and broccoli
Favorite music artist:
Lil Uzi Vert and Justin Bieber
What TV show/movie character are you most like?
Rocky Balboa because no matter what, I never give up.
What teacher or faculty member has made the biggest impact on your high school career?
Mrs. Valerio. I had her my freshman year and ever since then we have stayed in touch. She is the sweetest human being and is always there for me when I need her.
What is your go-to Wawa order?
Chicken quesadilla and a fair life shake
What is the first thing you buy if you win the lottery?
A lazy river
What has been one of the most memorable aspects of your high school experience?
Running the student section. Painting my body each week and starting chants in which hundreds would follow. I created so many memories that I'll never forget.
If you could change one thing about the world you live in, what would it be?
Johnathan Gannon's play calling in Superbowl 57.
If you could live within the world of a TV show/movie, which would it be?
The marvel universe. I think it would be cool to see superheroes flying around.
What advice would you give to underclassmen about high school? About life?
I know it's cliché, but these four years really do fly. Make the best of each and every moment, get involved with everything you can, cherish the little things, and be kind to everyone around you. Dream big, and don't let anyone tell you what you can't achieve, work hard and make those dreams a reality. Have fun.
What are your plans and goals for after high school?
I plan to attend a big name college, study in sports communications and business, and own my own company.
If you could only eat at one fast food restaurant for the rest of your life, which would it be?
Chipotle
Describe yourself in three words.
Confident, leader, driven
What is something about you most people do not know?
I love Pokémon.
What has been the best part about being on Mr. WT?
Making memories that will last a lifetime with people I wouldn't have crossed paths with if it wasn't for Mr. WT. It gives me something to look forward to every week and I'm happy to be a part of it.