Mr. July – Jackson Heil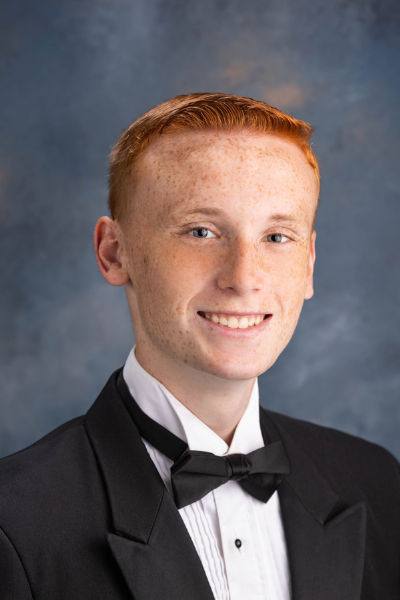 What is the charity you chose to represent?
The Tunnel to Towers Foundation. The foundation is a charity organization that builds smart homes for veterans and former first responders who were tragically injured in the line of duty. These homes are mortgage-free and accommodate the structure and functions of the home to the injuries of the recipient. I chose to represent this foundation because it aligns with all the values that I have learned throughout my years of high school by providing respect to people who have served and protected our country.
Why do you best represent WTHS?
I have learned how to serve our community and represent all the programs I participate in everywhere I go. I am always smiling and spreading positive vibes and feelings in whatever class or setting I am in.
If you could pick anyone beside yourself to win, who would it be?
Ryan Crowley. He also represents WTHS with his personality and spirit that he brings to each room he enters.
Favorite food:
Pork Fried Rice
Favorite music artist:
Pitbull
What TV show/movie character are you most like?
Shawn Spencer from the show Psych. Shawn is a wacky individual who uses his unique personality to make others around him laugh. I like to use my positive attitude and personality to try and make others around me happy.
What teacher or faculty member has made the biggest impact on your high school career?
Lieutenant Colonel Lumpkin because she has always believed in me and given me chances for success. I have had her for four years as an instructor in JROTC and she has given me many opportunities to rise in the program. I would not be where I am now without her influence.
What is your go-to Wawa order?
Double Soft Pretzel and an Extra-Large Cherry Dr. Pepper
What has been your most embarrassing moment at WTHS?
Wearing a giant whoopie cushion as a Halloween costume this year.
What is the first thing you buy if you win the lottery?
A Lamborghini Huracan EVO
What has been one of the most memorable aspects of your high school experience?
The time I was able to spend with all my friends in JROTC.
If you could live within the world of a TV show/movie, which would it be?
The Simpsons because it would provide a wacky and dynamic experience for me and everyone else around me.
What advice would you give to underclassmen about high school? About life?
Take advantage of every moment.
What are your plans and goals for after high school?
I will be attending a four-year college for Secondary Education/History to eventually become a High School History Teacher.
If you could only eat at one fast food restaurant for the rest of your life, which would it be?
Chick-Fil-A
Describe yourself in three words.
Positive, outgoing, motivating
What has been the best part about being on Mr. WT?
Being given another chance to understand my lack of dancing skills while spending time with eleven other people who represent the best this school has to offer.