Thrillers, mysteries, and psychological madness to read during October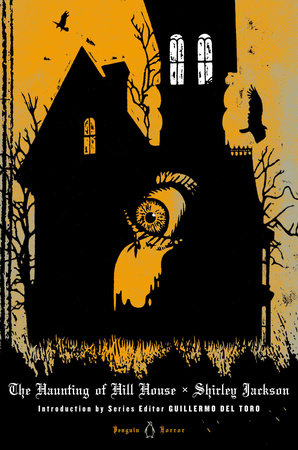 October is the time to visit pumpkin patches and go apple picking, and it's also the perfect time to curl up with a creepy book. Here are ten recommendations for a festive month of reading.
The Haunting of Hill House by Shirley Jackson
Published in 1959, The Haunting of Hill House is a chilling, modern psychological horror. The story takes place in a mansion known as Hill House that has a reputation for being a place that should be avoided by all. A research team decides to live in Hill House to search for solid evidence of psychic phenomena. Whilst inside the home "they begin to cope with chilling, even horrifying occurrences beyond their control or understanding". In 2018 this book was adapted into a Netflix show, The Haunting of Hill House.
In a Dark, Dark Wood by Ruth Ware
This book was on the New York Post's "Best Novels to Read This Summer" list in 2015 and was an instant bestseller upon publication. The book follows a girl named Nora who gets an invitation to a bachelorette party for her old best friend Clare – whom she hadn't seen or spoken to in ten years. Nora reluctantly attends the trip and finds herself traveling out to a big, creepy house deep in the woods. While the party activities take place, the party-goers begin to realize that they're not alone in the woods. Ruth Ware's suspenseful and twisted novel is one that you won't be able to put down.
The Ash Family by Molly Dektar
This startling and haunting book explores what humankind will go through to find happiness and a sense of belonging. The thriller follows the life of Harmony (previously called Berie before joining the Ash Family). When Berie agrees to a new life with a mysterious man, she finds herself in "an intentional community living off the fertile land of the mountains, bound together by high ideals and through relationships she can't untangle". As she renounces what was her life, she begins to fit in and make friends; that is, until those friends start to disappear.
3,096 Days in Captivity by Natascha Kampusch
This book is a true story of how ten-year-old Natascha Kampush was kidnapped in 1998. Natascha was kidnapped by a man named Wolfgang Priklopil in Vienna, Austria and was held captive in a secret cellar for eight whole years before she escaped on August 23, 2006. This book is spine-chilling as readers find out the torture and trauma that Natascha endured during her eight years trapped in a dingy cell.
Little Bandaged Days by Kyra Wilder
A book full of tension and madness, Little Bandaged Days follows a mother named Erika as she moves to a new apartment with her husband and two young children. While her husband is away working, her entire world is making sure her children are well kept, but "The isolation, the sleeplessness, and the oppressive demands of two little ones" start to have an effect on Erika. This book is unpredictable and shows a character who grapples with the harsh conditions of motherhood, reaching points of madness which makes readers wonder what exactly Erika may be driven to do.
Sadie by Courtney Summers
Winner of the Edgar Award, Sadie is the story of popular radio star, West McCray, who receives a desperate phone call from a stranger begging him to find runaway Sadie Hunter. Sadie fled home after the brutal murder of her little sister, Mattie, and this fact entices West to travel to her small town and uncover what happened. Alternating between Sadie's unflinching voice as she hunts her sister's killer, and podcast transcripts of the clues she left behind, the two soon find out that this is bigger than them both. Described as, "A breathless thriller about the lengths we will go too to protect the ones we love and the high price we pay when we can't," this book will haunt you long after you read the last page.
Pretty Girls by Karin Slaughter
Over twenty years ago, Claire and Lydia's older sister disappeared without a trace. The two sisters haven't spoken since and both live different lives, but neither have recovered from the horror and heartbreak of their missing sister, Julia. When Claire's husband is murdered, the sisters form a truce and look to the past to find the truth of how the disappearance of a teenage girl and the murder of a middle-aged man twenty years apart are connected. Described as nightmare fuel, this novel is full of unforgettable twists and thrills.
The Family Upstairs by Lisa Jewell
After Libby Jones turns twenty-five, she receives a letter that she had been waiting for her entire life. She learns her birth parents' identity and that she is the sole inheritor of their abandoned mansion. What Libby doesn't know is that others have been waiting for this day as well; unbeknownst to her, she is about to meet them. Filled with "bone-chilling suspense," (People Magazine) this novel tells the story of three entangled families living in a house with the darkest of secrets.
Magpie Murders by Anthony Horowitz
This crime novel is an elegant portrayal of an old-fashioned mystery. The novel follows bestselling crime writer Alan Conway and his editor Susan Ryeland. When Susan receives Alan's latest manuscript, in which his fictional detective Atticus Pünd investigates a murder in an English manor house, there is no reason to think it will be any different from the others. But as Susan reads on she realizes there is another story hidden in the pages of the manuscript; one that will soon lead to murder. This novel is a New York Times bestseller and is related to the works by Agatha Christie.
Sharp Objects by Gillian Flynn
Author of #1 New York Times bestseller Gone Girl, Gillian Flynn appears on the list again with this bestselling novel. Straight from a stay at a psychiatric hospital, reporter Camille Preaker faces the assignment of returning to her tiny hometown to cover the murders of two preteen girls. Camille must face her neurotic mother and half-sister she barely knows as she stays in her old bedroom at her family's Victorian mansion. Struggling with her own monsters, Camille must first unravel her own past if she wants to get the story and survive her homecoming. A review from Stephen King said about this novel, "After the lights were out, the story just stayed there in my head, coiled and missing, an admirably nasty piece of work, elevated by sharp writing and sharper insights."