Review of app Hoopla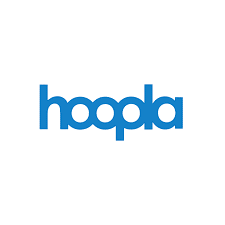 Hoopla is an app that gives users access to thousands of titles, including ebooks, movies, and audiobooks. As a longtime user of Hoopla, I can testify that it is fantastic, and I highly recommend it. There are so many books available on there, including my favorite series, Alpha Girls by Aileen Erin. Hoopla is easy to use, and the app doesn't give many problems. Students can use the Hoopla website on their school laptops to view materials.
In light of the current situation, Hoopla has specific titles that you can check out without using up one of your monthly credits. These titles include The ABC Murders and Harry Potter and the Sorcerer's Stone. This app is perfect for finding an independent reading book and keeping yourself entertained during social distancing.
Cardholders of the Margaret E. Heggan Library have free access to this amazing app. Currently, the library is offering temporary cards for free, which also means access to Hoopla. Check out http://www.hegganlibrary.org/ for more information.