Mr. March – Gabe Izzi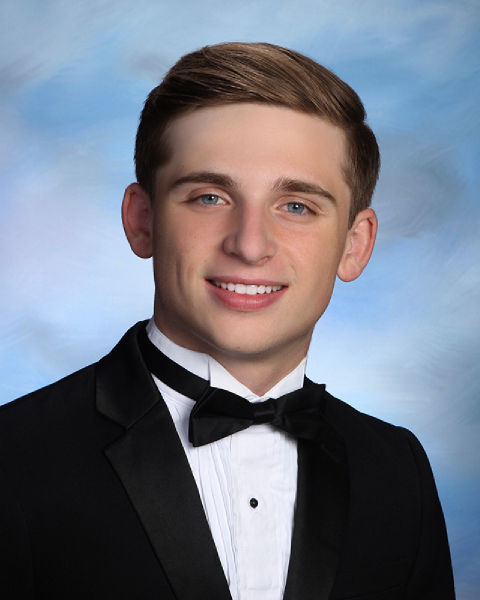 What is the charity you chose to represent?
Navy Seal Foundation. Seals and SWCCs put their lives on the line every day for us. This takes a toll on their mental and physical health. This charity helps them and their families get the help they need.
Why do you best represent WTHS?
Even though I went to PVI for the first two years of high school, I came back to Township because I missed the vibe.
If you could pick anyone beside yourself to win, who would it be?
Evan LeCompte because I played soccer with him when I was younger and we've been friends since middle school. And he is just a really good person to be around.
Favorite food:
15 piece Buffalo Wild Wings wings all flats medium sauce
What TV show/movie character are you most like?
JJ Maybank (Rudy Pankow) because I would do anything for the ones I love, and I have the same personality as him
What teacher or faculty member has made the biggest impact on your high school career?
Mr. Saia because he is understanding with all my Navy stuff.
What is your go-to Wawa order?
Two cheese quesadillas with cheddar and american cheese, jalapeño peppers, chipotle sauce, bacon and Mountain Dew Voltage
What is the first thing you buy if you win the lottery?
Lifetime supply of bean dip
What has been one of the most memorable aspects of your high school experience?
Meeting my girlfriend
If you could change one thing about the world you live in, what would it be?
Saints winning the Super Bowl
If you could live within the world of a TV show/movie, which would it be?
Spongebob the movie because I want to meet Mr. Krabs
What are your plans and goals for after high school?
I am enlisted in the Navy and plan on becoming a Navy SEAL Team Six
If you could only eat at one fast food restaurant for the rest of your life, which would it be?
Arby's
Describe yourself in three words.
Dedicated, hard working, funny
What is something about you most people do not know?
I've wanted to be a Navy Seal since I was a kid.
What has been the best part about being on Mr. WT?
Reconnecting with old friends