When to start listening to Christmas music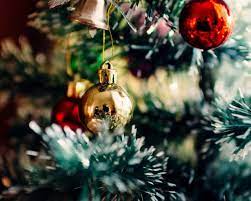 Around the beginning of November of every year, people start to welcome in and prepare for the winter holidays ahead. To many, this means starting to play timeless Christmas hits. In recent years, people have started to listen to Christmas music earlier and earlier, and many people pose the question of how early is too early to listen to Christmas music.
Many radio stations start playing holiday music right after Thanksgiving, or on December 1st, while some, like Evergreen Radio (an online radio station that can be streamed directly to mobile devices), play Christmas music all year round. Even with this, according to a survey found on Lancaster Online's "When does Christmas music start playing on local, Sirius radio stations?", 56.4% of voters said that right after Thanksgiving is the right time to listen to Christmas songs.
November 1st is the perfect day to start celebrating the winter holidays and turn on the Christmas classics. Christmas music brings joy to many people. Many people these days are suffering from increasing stress levels, and they look to the holidays for happiness. Also, the weather getting colder and the sun going down earlier is proven to cause people's moods to drop drastically. Christmas music may help alleviate these seasonal blues. The cheerfulness of Christmas music is a sure way to help lift people's spirits. In an article from healthline.com called "Is Christmas Music Bad for Your Mental Health?", British psychoanalysist Steve McKeown says, "In a world full of stress and anxiety, people like to associate to things that make them happy, and Christmas decorations evoke those strong feelings of childhood."
Another reason November 1st is the best time to listen to Christmas music is because it is the unofficial end of the Fall season. During the month of October, all attention is on scary movies, Halloween songs, and dressing up. Once this is over, however, it leaves people ready to continue holiday celebrations. Weather outside starts to become colder in November, and it starts to feel more like winter. Once the cold weather starts to come in, it is time to bring in the Christmas cheer. People enjoy staying inside, getting cozy, and spending time with their friends and family.
Radio stations will likely start giving in to the people and Christmas music will be played on more radio stations sooner. While I can see while some people wait until December, I believe that November 1st is the right time to listen to holiday tunes.