Underdog Minutemen knock off football powerhouse Cherokee
On Friday September 24th, the Washington Township Minutemen defeated the Cherokee Chiefs in an overtime win with a score of 21-14. Their record moves to 4-0 for the first time in years.
Some of the key offensive players of the game were senior RBs Nah'Mere Graves and Jo'Nathan Silver, as well as sophomore QB Jared Dzierzgowski.
The Washington Township offense fought fiercely throughout the entire game. Even against a strong Cherokee defense, the Minutemen were able to score touchdowns in both the first and fourth quarters. Both touchdowns were scored by Nah'Mere Graves.
Township's defense also gave a steady performance to complement the Minutemen's offensive efforts. They made stiff blocks throughout the entire game, and even made two fumble recoveries, though both were taken back by penalties. The defense only allowed Cherokee to score two touchdowns throughout the game, and their efforts were successful in helping the team win.
By the end of regulation time, the teams were tied at 14-14. Going into overtime, Township gained the first possession. During their time with the ball, Nah'Mere Graves scored his third touchdown of the night and gave Township a lead of 21-14.
With the final possession of the game, Cherokee was unable to put any more points on the board after a 4th-and-1 stop by the Minutemen defense. Township pulled away with the win and maintained their undefeated record, now at 4-0.
"It's very emotional," assistant coach Rob Egan said when talking about how it felt to win the tough game against the Chiefs.
Next Friday October 1st, the Minutemen will travel to Woolwich Township and take on the Kingsway Dragons at 7:00 pm.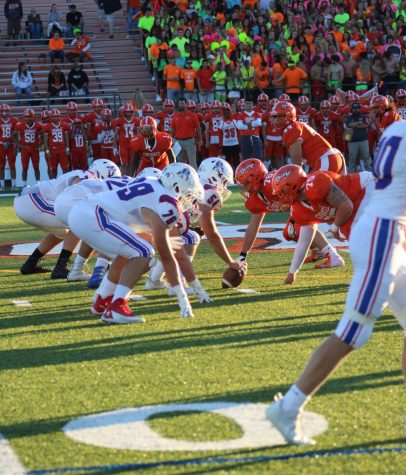 Leighanna Schweikert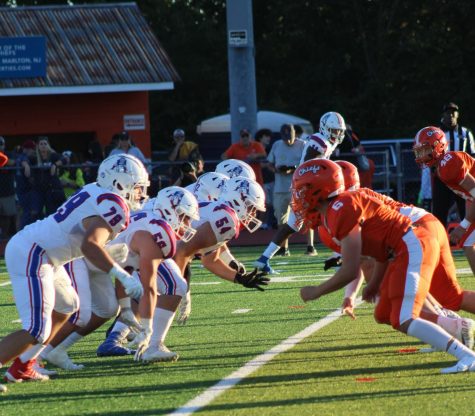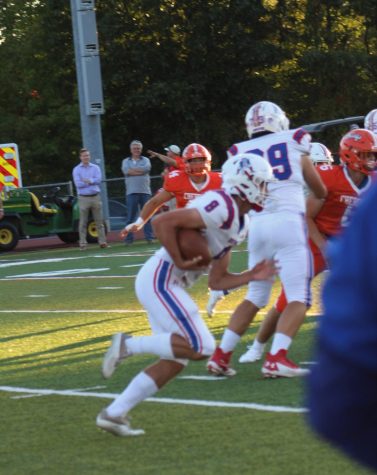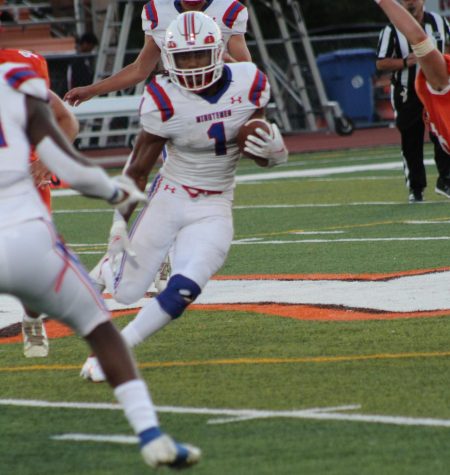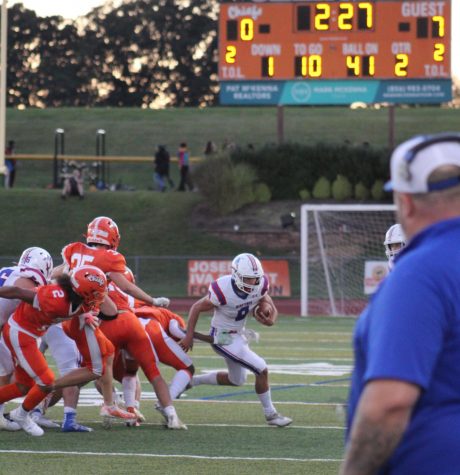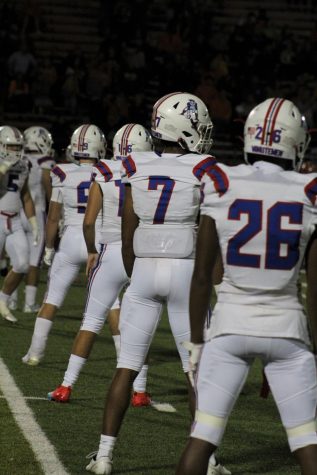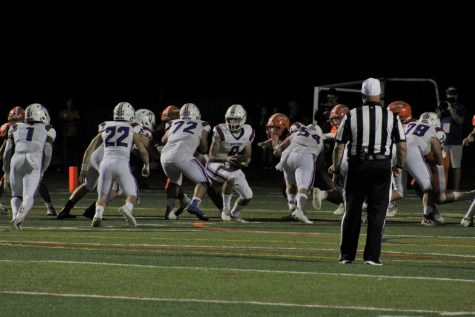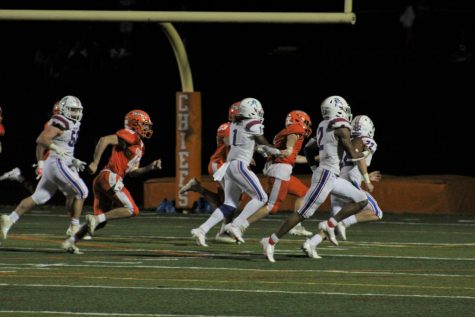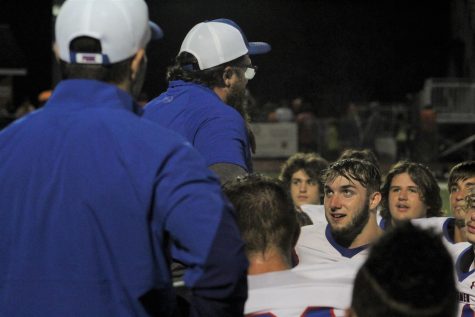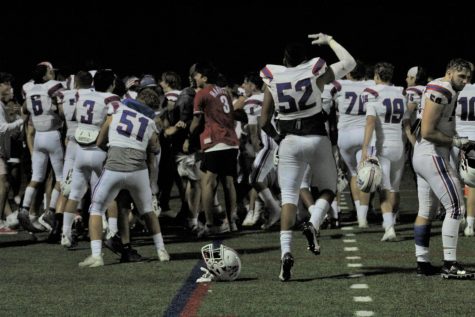 Photo by: Leighanna Schweikert