Most WTHS athletic teams leave Olympic Conference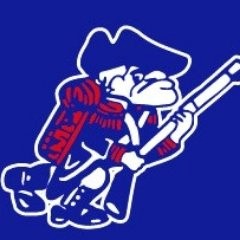 Recently an announcement was made that Washington Township High School was applying to leave the Olympic Conference and subsequently applying to join the Tri-County Conference. Washington Township has spent the last 50+ years in the Olympic Conference, so the move was surprising to many.
Washington Township Athletic Director Kevin Murphy cited travel times as a "driving force" behind the conference switch, and with Tri-County "rapidly growing", Murphy felt now was the time to switch conferences.
After a year and a half of internal talks between Murphy and the varsity head coaches, the conference move is tentatively scheduled to take place next year. However, they need a successful vote from the Olympic Conference llowing Washington Township to withdrawal, and a successful vote from the Tri-County Conference allowing Washington Township to join.
Murphy isn't concerned that Washington Township will get the votes required, saying that he is "confident the Olympic Conference will support the move," and that there is "strong support" from within the Tri-County Conference.
While the Olympic Conference is known to be a sports powerhouse, Murphy doesn't think there will be a dip in competition, saying, "The competition, I think, will be the same. There may not be as many larger schools in the Tri-County early on, in where we are right now. But as time goes on, I think we'll start to see other schools in the Tri-County, specifically the southern part of the state, start to grow".
Head boys' basketball coach Matt Kiser agrees, saying, "I don't think it's a step down basketball-wise, because there has been a lot of good competition and talent with the teams that we'll be playing with in the new conference".
The players are ready for the new competition. Quamir Land, a senior on the boys' basketball team said, "it will definitely give us a challenge and see what we're able to do against new players and new teams".
Washington Township will be the fifth Group 4 school in the Tri-County Conference, joining Williamstown, Kingsway, Clearview, and Timber Creek. Based on enrollment, Washington Township will be the largest school in the Tri-County Conference
Most of Washington Township's 31 athletic programs will make the move to the Tri-County. Football will stay in the West Jersey Football League, gymnastics will remain in the Olympic Conference, and lacrosse will play its games in the South Jersey Lacrosse League.