Halloween in the Age of COVID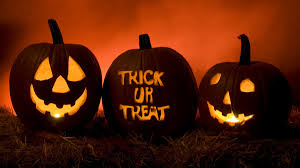 Like many other events this year, Halloween was impacted by COVID-19. Trick or treating wasn't too popular, due to people's desire to keep themselves and their families safe. This doesn't mean, though, that Halloween was ruined.
On a typical Halloween day/night, children dress up in fun costumes, go out into their neighborhood with family and friends, and travel from house to house trick-or-treating. Teenagers and adults often dress up in costume to attend Halloween parties. These activities are pretty harmless, and they bring lots of joy to those who participate.
But because of COVID-19, Halloween was drastically different this year. In order to keep people socially distanced and prevent them from gathering in large crowds, Washington Township put guidelines into place for trick-or-treaters. On Saturday, October 31st (Halloween), trick-or-treating was only allowed from 3 p.m.-8 p.m. People at home were not obliged to open and answer their doors to trick-or-treaters before or after those set times. Smaller groups were recommended to practice social distancing. Those who opted out of Halloween due to COVID-19 were encouraged to hang a note on their door to notify trick-or-treaters of their absence. Considering costumes, masks had to be worn when going out and citizens were advised"…to remember that a costume mask is not an acceptable substitute for cloth or disposable mask," according to the official Washington Township website.
According to National Retail Federation survey, only 23% of respondents planned on going trick-or-treating this year. That is 29% down from last Halloween. On top of that, only 62% planned on handing out candy to the trick-or-treaters. Despite the numerous changes, Halloween was still fun for many.
Some families decided drive around their neighborhood to check out the different houses that were decorated in the spirit of this spooky holiday. One traditional Halloween activity that requires zero person-to-person contact is carving and decorating pumpkins. Cutting in faces or designs and putting a tiny candle or light inside makes the inside of the pumpkin glow. Another activity many people enjoyed this year is movie night – specifically Halloween movie night. It is an easy activity that only required people to put on a movie and cuddle up with family and friends in fuzzy blankets.
One resident in Sewell, Andi Magee, has a three-year-old son. "We are taking our son to his cousins' [house] to have a 'Candy Hunt'. It's quite similar to an Easter Egg Hunt for the children," Magee explained.
Instead of trick-or-treating, Magee and her family decided to spend time with extended family. They finished the Candy Hunt with her son being the "winner", watched "Friday the 13th" with the older family members, and had a fulfilling dinner. They had a wonderful time and felt safe during this pandemic.
COVID-19 has ruined many things for families this year. However, children still had their fun when it came to Halloween. Thanks to Washington Township's guidelines, protocols and safer methods of trick-or-treating, many residents felt safe. Additionally, for those who didn't want to participate in trick-or-treating, there were plenty of alternatives to still have fun.