American Red Cross and Interact team up for community blood drive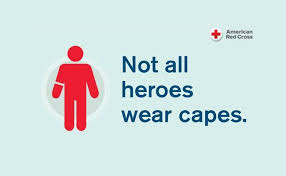 The WTHS Interact Club is hosting a community blood on November 4th, 2020 at Washington Township Senior Center located at 315 Greentree Rd. in Sewell, NJ.
We're All In This Together—An American Red Cross Blood Drive is open to anybody the age of 16 (with a parental consent form) and over. Appointments are strongly encouraged, but walk-ins are welcome. Appointments can be made in the following ways:
· Calling 1-800-REDCROSS
· Signing up online
· Or sign up at www.redcrossblood.org with sponsor code: WTHS
One donation of blood can save three lives. Every two seconds, a fellow American is in need of a blood transfusion—in which you can assist with by going to this, or any blood drive.
Interact has already reported 50+ sign-ups for the blood drive, and they're excited to be hosting this event. For any additional information regarding the blood drive, contact the Interact advisors at [email protected] or [email protected]