Bernie Sanders inauguration style becomes viral meme
A pure Vermonter fashion choice broke the internet on January 20th with Senator Bernie Sanders wearing his stitched mittens and large gray winter coat while holding a manila envelope as he attended the swearing in of President Biden.
In fact, these mittens were made by a schoolteacher from Essex Junction, Vermont, who is a strong supporter of Senator Sanders'.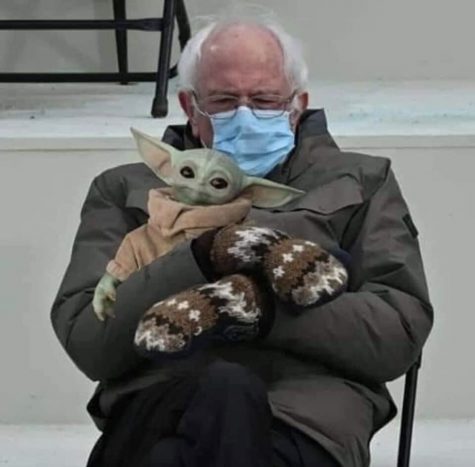 Sanders, known for being a simplistic dresser, did not intend for his clothing choices to propel him to internet stardom.
"In Vermont, we know something about the cold. And we're not so concerned about good fashion," Sanders tweeted.
Despite all of the laughs and smiles brought on by this image of Sanders, the meme has also provided a great deal of help to the people of Vermont.
On January 22, the Sanders' campaign store launched the "Chairman Sanders Crewneck," and, "Chairman Sanders Tee," with, "100% of proceeds go toward Meals on Wheels Vermont," for the money raised through the crewneck and, "100% of proceeds will go to charities in Vermont, including Feeding Chittenden, Chill Foundation, and Vermont community action centers," from the money raised through the tee-shirts (BernieSanders.com).
Both sold out right away, with restocks selling out not long after. If you were fortunate enough to purchase one of these fine products, your donations will be among millions of dollars going to those in need.