One shot at a time
While paintings and drawings take up most of mainstream art, other forms of expression are often overlooked or forgotten. Photography is one of these neglected fields of art, but that doesn't stop it from enticing artists and producing impressive pieces.
Matt Logiovino '18 is an up-
and-coming photographer. Ever since he was 14, photography has
captivated Logiovino. He became heavily into photography around eight months ago and enjoys every minute of it.
"I got into photography because there is nothing like taking the world's beauty and telling your own story," said Logiovino.
Photography is a way for Logiovino to express himself. His social media, Instagram in particular, is filled with amazing shots he took, captioned with motivational and meaningful quotes he came up with. Currently, he uses an entry level Nikon dslr, but is looking to upgrade. Logiovino also has a YouTube channel, in which he vlogs about the adventures he and his friends go on.
Logiovino loves the adrenaline burst of discovering a new location wit
h amazing views and getting new shots from different angles of known areas. His favorite memory of photography is the time he took pictures walking down the middle of the Ocean City bridge.
"I love taking pi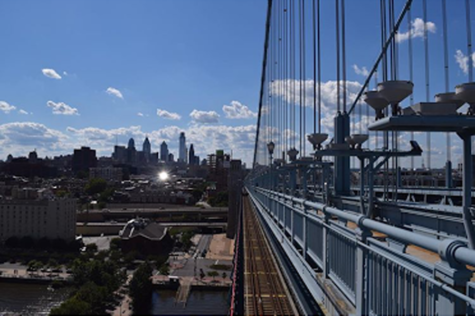 ctures of anything I can turn into something meaningful," said Logiovino. "That's what makes a great picture. It's not how expensive your equipment is; it's about taking pictures of something you love."
Logiovino would love to see the appreciation of photography grow. He has had some people tell him his pictures are "stupid and pointless", but Logiovino ignores them. He says those kinds of people just don't appreciate what he is trying to do, and he won't let them get in the way.
Photographers can be some of the most underappreciated artists, but they deserve just as much respect as "traditional" artists. Whether you want to become a photographer yourself, or want a new medium to appreciate, remember, a picture is worth a thousand words.