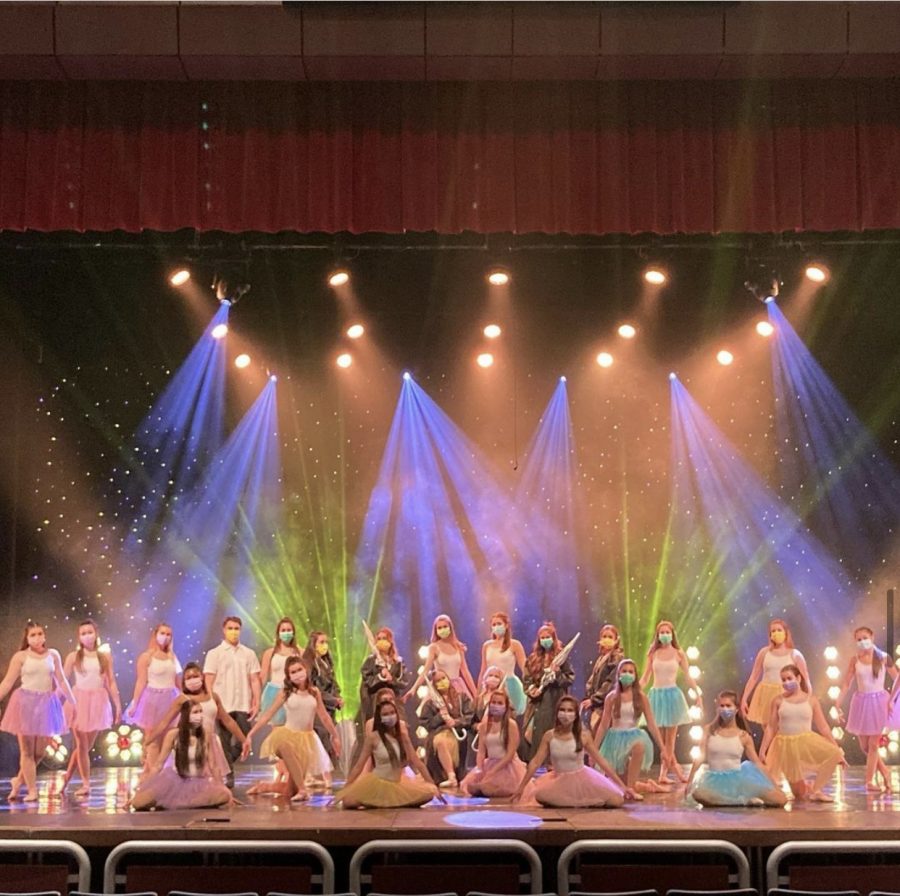 WTHS dance program hosted their annual dance concert. The show "To Be Continued" was streamed on May 1st, 2nd, and 3rd via Booktix live.
Preparations for this year's concert have been going on since April of last year. Directors Ms. Eisa Jackson and Ms. Christina Richardson were determined to make this year's concert happen due to the cancellation of the program's concert last year. They wanted to give their students the opportunity to perform on stage again.
For this to happen the two directors thought it would be best to film and stream the show. The filming took place over the week of April 19-22. DFX, Monthly Rewind students and Mr. Kevin Linstedt were all responsible for helping with this process.
Although not visible to the audience, there were many challenges that the program faced behind the scenes while preparing for the show. Choreographing the dances and holding rehearsals were a challenge because the directors and students were rarely in the same room together. There were also a few changes during the week of the show: some students were not able to participate for certain reasons. The program therefore, had to make some spacing adjustments. These challenges however did not stop the program. Instead it forced the directors to get creative, organized, and flexible. They knew they had to keep moving forward because they had a show to present.
There were many differences between this year's show and the previous years' live shows. Filming allowed multiple takes, so that students could perform the dance more than once if necessary. For some classes it was their first-time dancing on stage together, so the re-takes allowed them to get used to the feeling of performing together. Students still had the same excitement of performing on stage in front of the lights and camera. However, the live- audience aspect was missed.
Despite the circumstances and the challenges that this year brought, the show was a success in the end. The feedback was amazing. So many people told the directors how great the students looked on stage.
"It really took a village to accomplish this goal. From the DFX crew- Mr. Dan Carson, Mr. Shawn McGovern, to our tech crew under the direction of Mr. Kevin Lindstedt, to the Monthly Rewind Students and Ms. Kristen Dirato – they all worked together to make the filming happen. We would also like to thank our amazing choreographers – Katie Pasternak, Domenique DeSanto, Lauren and Morgan Potter, and Alex MonteCarlo-Bredlinger for their amazing dances. We would also like to thank our supervisor of the Visual and Performing Arts Department, Mr. Casey Corigliano, and our Principal, Mr. Jonathan Strout, for all of their support. We couldn't have done any of this without this wonderful team of people and we are so grateful," said Ms. Jackson.
The program is unsure of how future concerts will be executed. What they do know is TWP Dance will always be up for the challenge.