Interact continues their mission despite COVID challenges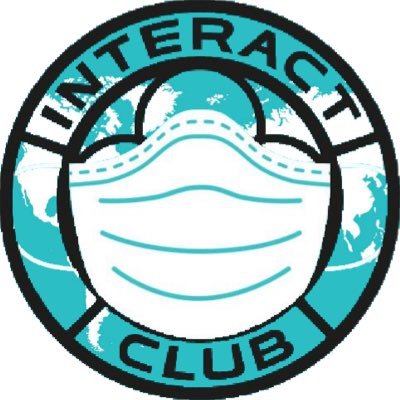 WTHS Interact has successfully held many activities this year and is still preparing for more events. Interact is a community service-based club. Members typically meet in person, but this year they have been meeting virtually via Webex. The club tries to meet every 2nd Tuesday of the month, usually within the second week of the month.
This year club advisors Mrs. Shera Jahn and Mr. Kevin MacNamara, along with members of the Interact executive board, had to figure out ways that the club could still keep community service going, despite the current COVID-19 gathering restrictions. They came up with many new virtual ideas and altered many of their in-person events. Zoom calls with Santa, Flipgrid reading program with Kindergartners, and a pen-pal program with residents at Cardinal Village are a few virtual events that Interact held this year so far.
Zoom calls with Santa was one of the club's most successful events. Community members could request for their child to have a Zoom call with Santa. They had to fill out a google doc with information about their child. That information was then used during that child's Zoom meeting. The club received extremely positive feedback from the community and is hoping to do this again in the future.
Interact was able to do a few in person events as well, such as a yard cleanup for senior citizens and a blood drive. The club is also anticipating hosting Monzo and Festival of friends in person sometime this Spring.
Monzo is a charity event typically held in the 11/12 old gym with about 500 attendees. This year Interact is hoping to host the event on May 21st on the football field from 2 pm to about 10 pm. The number of students that can attend will have to be limited due to the current state gathering restrictions, but the event will still have food and music.
Festival of Friends is another event Interact is hoping to host in person. Festival of Friends is an event for kids and adults with disabilities. Interact anticipates hosting this event in the 9/10 parking lot. Food, carnival games, and prizes are some of the activities that this event will offer.
Given the circumstances Mrs. Jahn and Mr. Mac believed that they handled this year well due to COVID-19.
"This is a community service-based club. We didn't stop service just because COVID sent us in a loop. We've still done a lot of community service given the circumstances. Fundraising has been extremely difficult. However, I think we are doing a lot of new community service ideas, as well as altering the old ones," stated Jahn.
Mr. Mac had a similar outlook. "I think we have done just as much giving towards the community. I think that speaks a lot to the kids, as what the kids are putting out. They know how important community service is for the club and on their own come up with ways they can give back to the community.