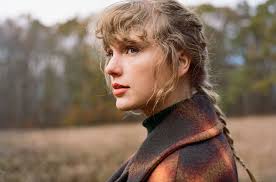 billboard.com
Shortly after releasing Folklore, Taylor Swift surprised her fans with the sister album Evermore. As she explains in one Instagram post, "To put it plainly, we just couldn't stop writing songs."
The first four songs along with "No body, no crime" are currently the most popular according to Apple Music.
Once again, Swift exceeded expectations with beautiful songs and meaningful lyrics. "No body, no crime" is Swift's first country song in years, and fans are loving it. The final song of the album, "Evermore", is one of the slower songs that gradually intensifies as Bon Iver joins. HAIM, as well as The National, also collaborate with Swift in this one hour long album of 15 songs total.
Many people, including myself, likely cannot pick out their favorite songs from the album. So, I have listed my favorite lyrics of each song.
1. Willow- "Life was a willow and it bent right to your wind."
2. Champagne Problems- "Your heart was glass, I dropped it."
3. Gold Rush- "I don't like that falling feels like flying till the bone crush."
4. 'Tis the Damn Season- "And the road not taken looks real good now."
5. Tolerate it- "I made you my temple, my mural, my sky."
6. No body, no crime- "I think he did it, but I just can't prove it."
7. Happiness- "I can't face reinvention. I haven't met the new me yet."
8. Dorothea- "If you're ever tired of being known for who you know, you know you'll always know me."
9. Coney Island- "Lost again with no surprises." (*connected to "Lost in the Woods")
10. Ivy- "My house of stone, your ivy grows, and now I'm covered in you."
11. Cowboy like me- "We could be the way forward and I know I'll pay for it."
12. Long story short- "I fell from the pedestal right down the rabbit hole. Long story short it was a bad time."
13. Marjorie- "Should've kept every grocery store receipt."
14. Closure- "I know I'm just a wrinkle in your new life."
15. Evermore- "I dreamed of you (to be certain we'll be tall again)."